"The best time I had all summer!"
Peterbrooke has got busy parents covered when school is out with our ever-popular summer day camps for kids. In summers past, campers have learned to dip, decorate, and craft chocolate treats including our signature chocolate covered popcorn, caramel apples, dessert pizzas, marshmallows, Oreos, strawberries, and more!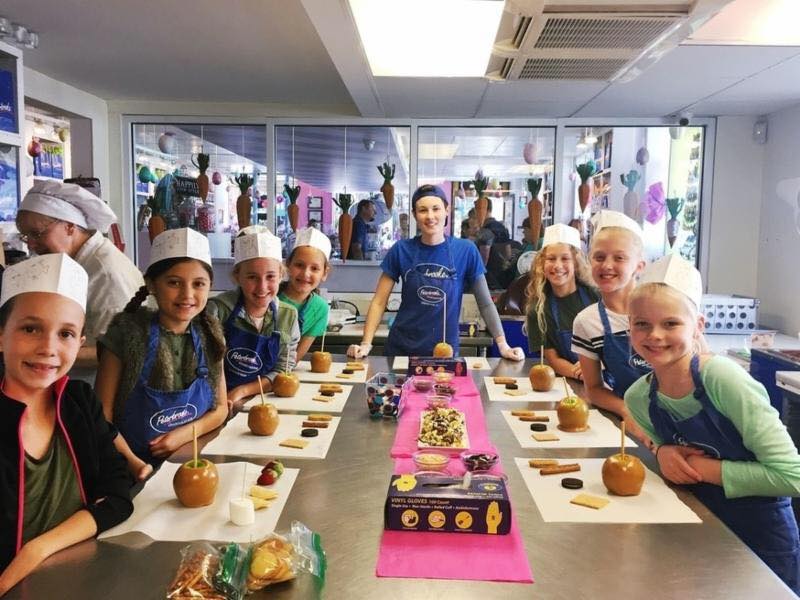 Things to know
Camp times and activities vary by location, so interested parties should phone their neighborhood Peterbrooke. Similarly, ages for campers vary by shop, with some beginning as young as 6 years old, while other shops require children to be a few years older.
As with every summer, Peterbrooke expects camps to fill quickly. Interested parents are urged to phone their neighborhood Peterbrooke shop as soon as possible to confirm details and reserve a space.
Sign Up Today!
Contact your local Peterbrooke shop or fill out the form below to get started.